In case you haven't noticed, nut butters have taken the world by storm. Nut butters have quickly replaced counter-spreads such as mayonnaise and cream cheese, and for good reason! Not only are they vegan-friendly, nut butters are packed with a ton of nutrients!
Nut butter is a type of spread made of ground up nuts which become a paste which can spread like butter. For those of us who don't yet know a lot about nut butters, they can be made up of walnuts; pistachio; cashew; macadamia; almonds; the well-known peanut butter and hazelnut butter; and many more.
Different types of nut butters are used in a variety of sauces; spreads; smoothies; snacks; cooking; and baking, or just as good on a spoon when you need a quick boost of energy.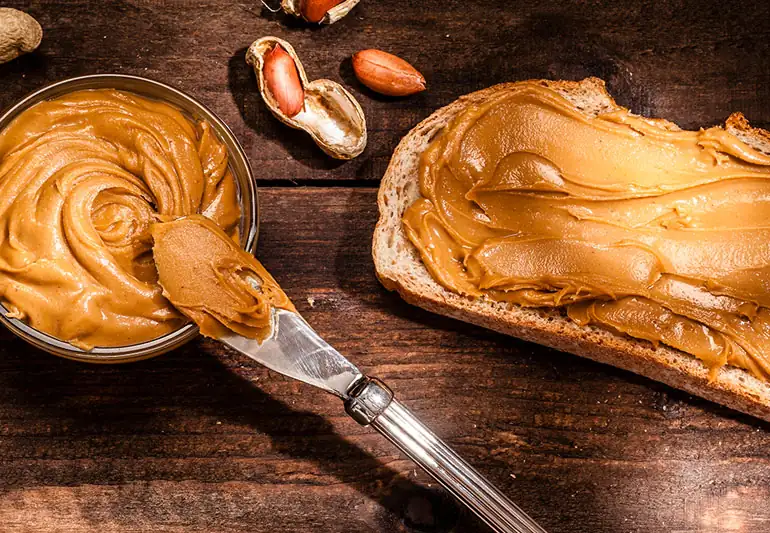 This is where it gets interesting… not only do they taste so great but nut butters contain a number of important nutrients which you should have in your diet such as:
Protein
Healthy fats
Fiber
Vitamins and minerals
(dependent on the type of nut)
Nuts are loaded with antioxidants, vitamins, and minerals such as vitamin C, E, B6, folic acid, niacin, magnesium, zinc, copper, potassium, selenium, and manganese. Nut butters can aid in weight control as the high protein and fiber content keeps you feeling full and energized, meaning consuming fewer calories throughout the day.
Most nut butters contain between 80-100 calories per tablespoon, which is all you need if you're spreading it on a bagel or toast.
Bored of peanut butter or chocolate spread? Opt for a different nut butter to compliment your rice crackers, toast, smoothies, and sandwiches.
When you're in the grocery store and you're struggling to find the best nut butter out of a sea full of brands, choose a natural butter that has only one ingredient (your nut of choice) and 'requires stirring'
Pick and eat the nut butter that you like! Avoid nut butters that contain excess salt and sugar.
We use all-natural peanut butter in our Protein Coco-Nut Ball and our Mad Nutter Protein Ball, as well as in our Cocoa Nutter Twister Smoothies. We also have an awesome on-the-go Mixed Nuts snack pack with raw almonds, cashews, and macadamia nuts.
Important note:
If you have a family history of nut allergies, play it safe. It's important to check with your doctor if you or your family members has even a minor allergic reaction to nuts. A mild past reaction indicates the possibility of a severe future reaction. If you have a specific nut allergy, talk to your doctor about eating an alternative nut butter. It's possible that you can use an alternative nut butter in your favourite recipes.